Want to know what we have in stock for used mopeds? Give us a call. 608-255-1520


In stock now....

Triumph T 140 750cc 1982


Good runners!

1986 Honda Spree, red 49cc electric and kickstart, runs great $650 (moped)
2009 Kymco Agility 125cc, silver, runs great $1200 (cycle)
2007 Yamaha Vino 50cc four stroke, runs great $1150 (moped)

Good not runners!
2008 Rocketa, Chinese four stroke qmb139 complete, great fixer upper for right person, $125 (should run!)
2007 Piaggio Fly, 150cc, looks good, needs some work, great bike for handyperson. $250





If you are going to buy a new moped, read that warranty. Do not buy one that will end up on the scrap trailer in a year or two.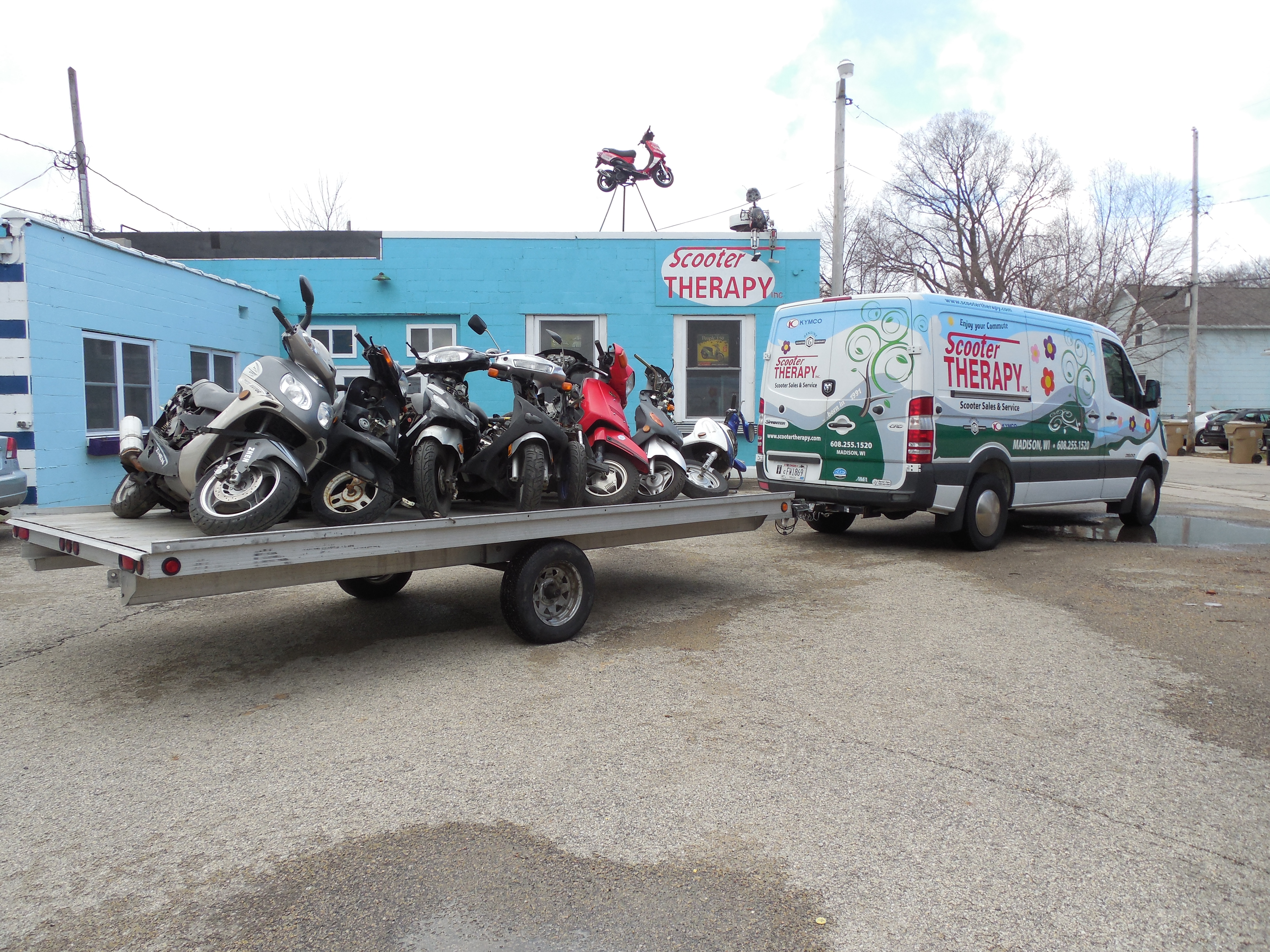 The used scooter market is in a bad way right now. There are fewer quality used mopeds to be had. Why? Many people bought cheap, poor quality scooters from on-line discounters in the last several years. Where are these bikes now? Parked at the curb, junked. We cannot repair and resell them as the quality is very poor.





Prices do not include shipping, you pay sales tax (if any) and title- license plate fee (if any) in your state.

Looking for a used moped? Give us a call to see what is in stock, they may not all be on this page.





Scooter Therapy Inc




12 North Few Street |

Madison, WI 53703


toll free 1-800-411-1543 |

local

1-608-255-1520



fax

1-608-255-1587 |

E-mail


Scooter Therapy Inc


12 N. Few St




Madison, WI 53703



toll free 1-800-411-1543
local 1-608-255-1520


fax

1-608-255-1587


E-mail

Hours: M-F, 9-6 Saturday, 10-3 CST


VISA, MASTERCARD, DISCOVER, AMERICAN EXPRESS

&

PAYPAL accepted

*Prices listed DO NOT include shipping and handling fees.
Most shipping is by priority mail.



Used bikes sell fast! Call for information about what is here for sale.
1-800-411-1543



copyright (c) 2000
Scooter Therapy inc.