1990 Honda CR 125 Hillclimb bike project
How to install Kawasaki H-2 750 engine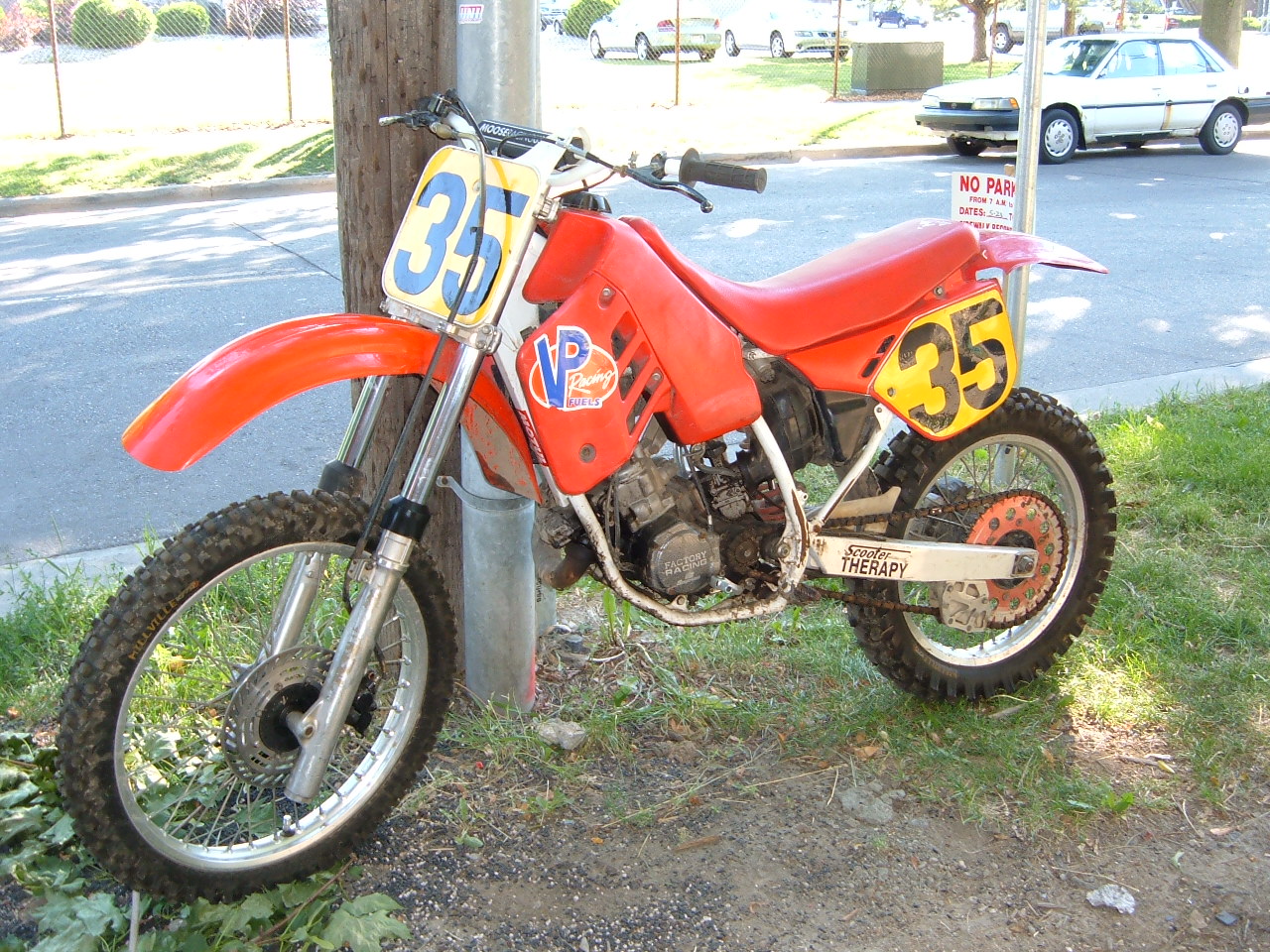 Donor bike.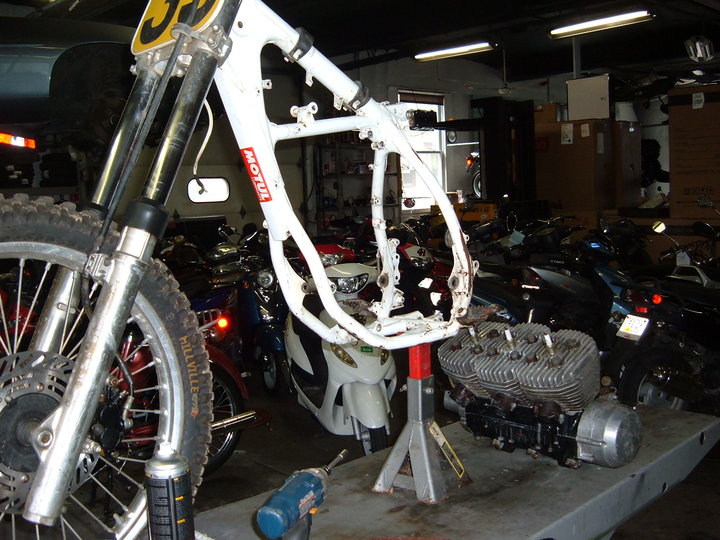 Strip it down..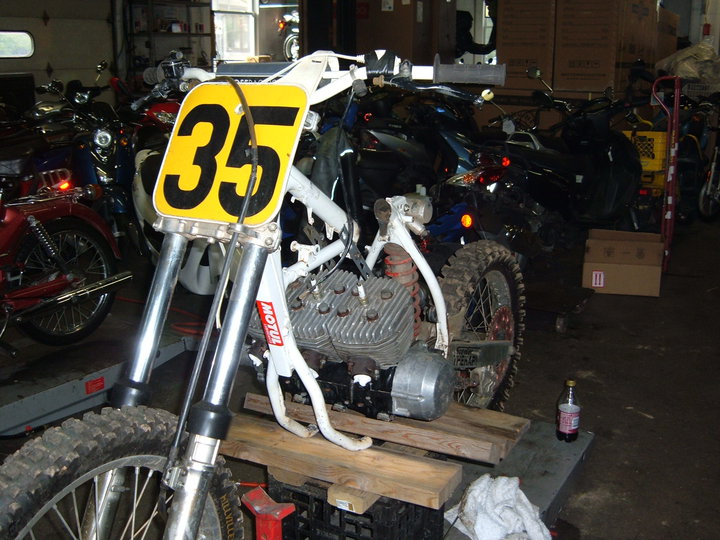 Cut it in half to make it long enough for the new engine to fit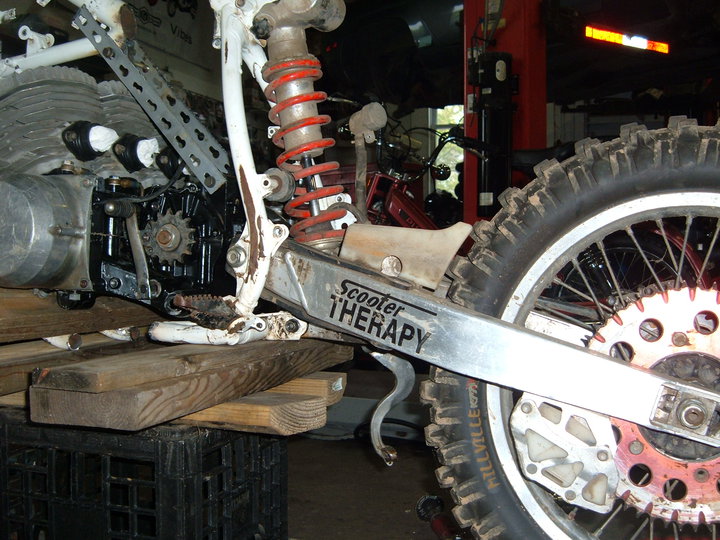 Hold the engine in place to line up the sprockets and swingarm pivot with temporary braces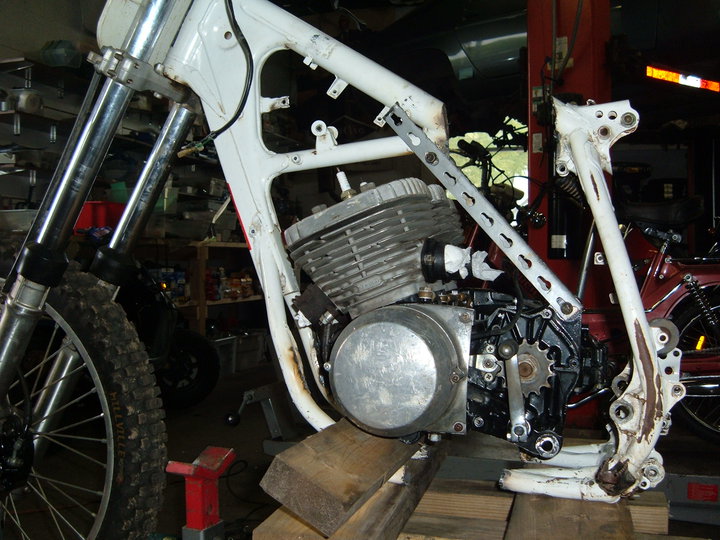 good eyeballing required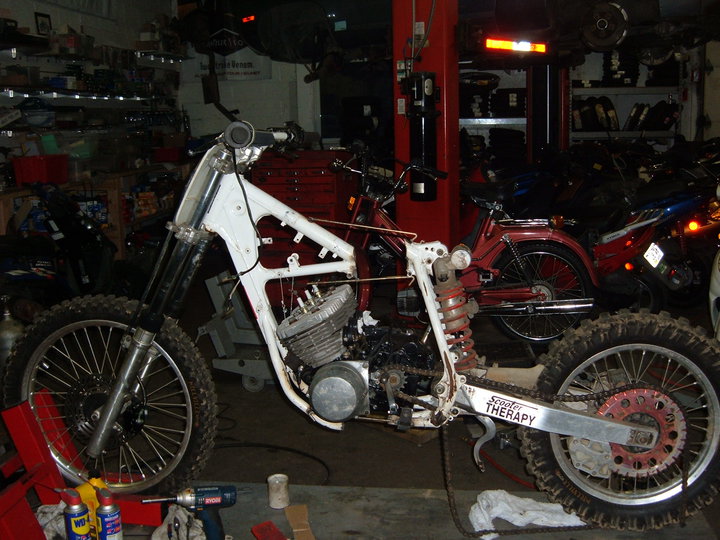 Weld in some temporary braces to keep it in line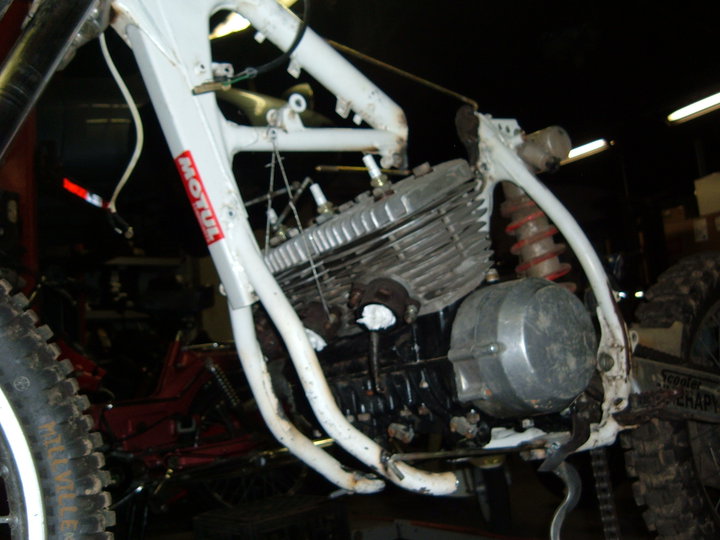 get it straight now..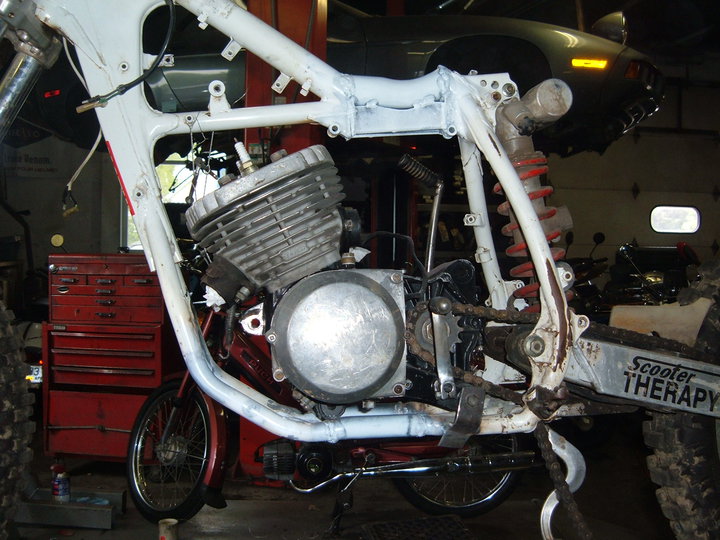 Fill in the gaps.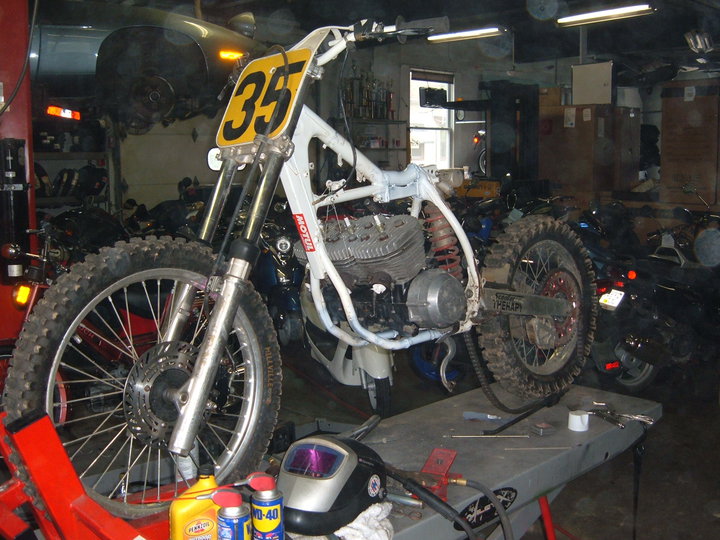 Get the motor straight, mounts are next.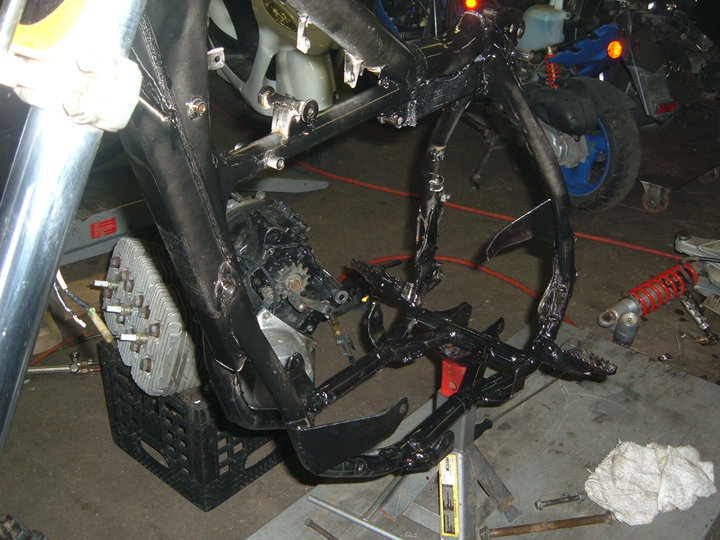 Basic black. Goes with everything. Don't forget to clean and lube all those pivots.. Shock ends, swingarm bushings.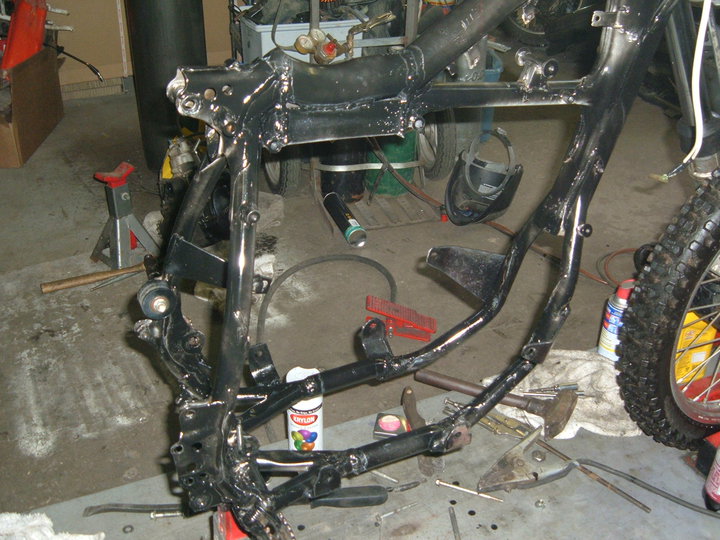 Hard part is done now.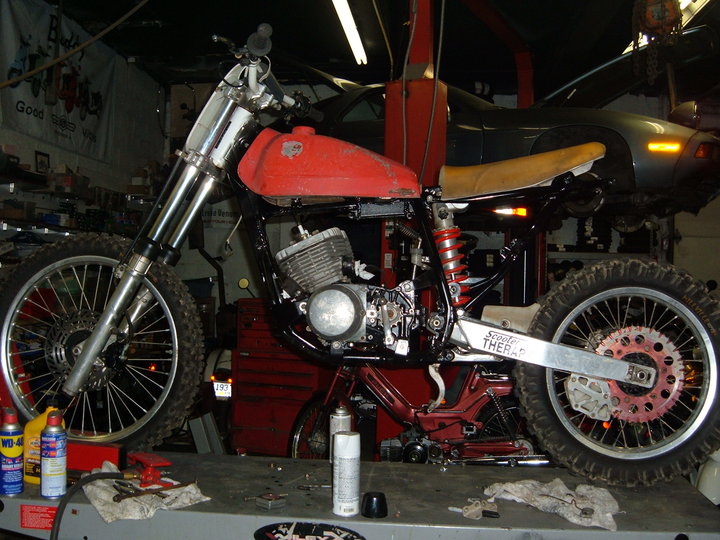 Trial fit seat, tank. Make mounts for fender, battery box.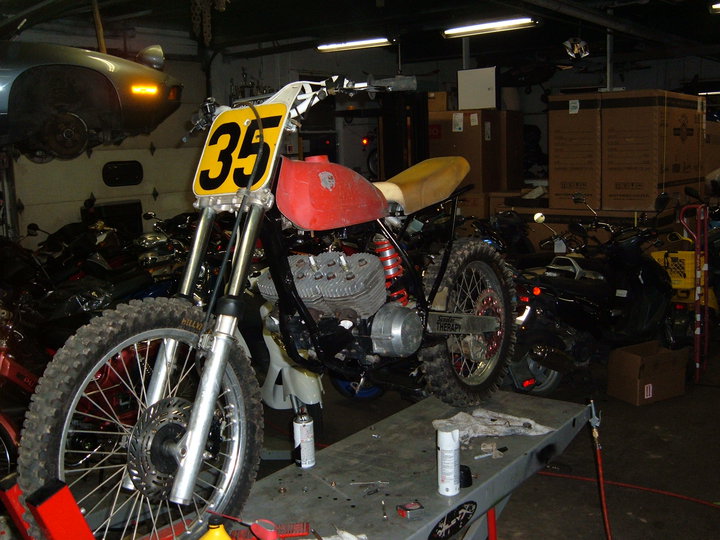 Starting to look like a bike again.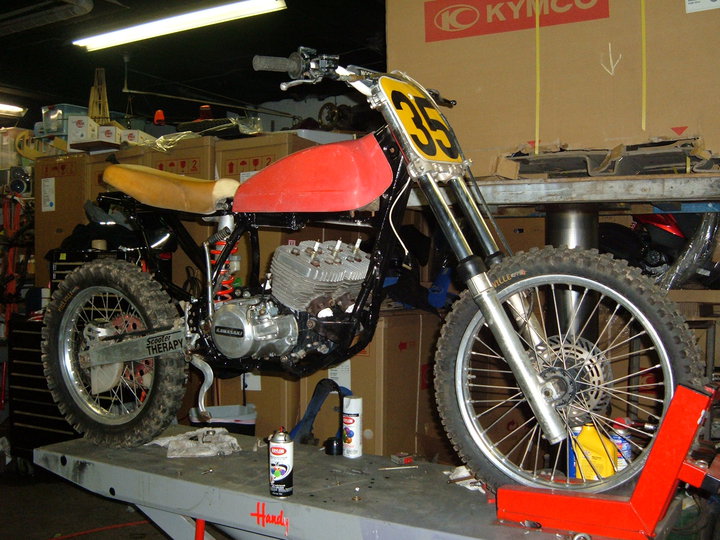 Displacement increase-125cc x 6 = 750cc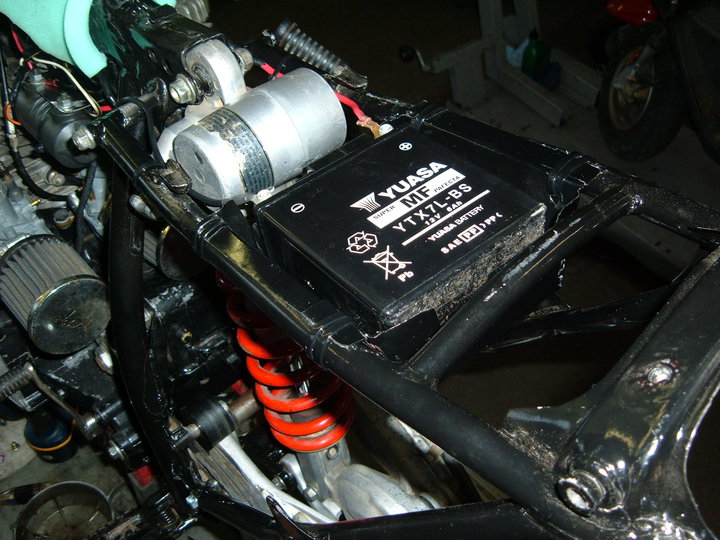 Custom box for battery, "total loss" ignition.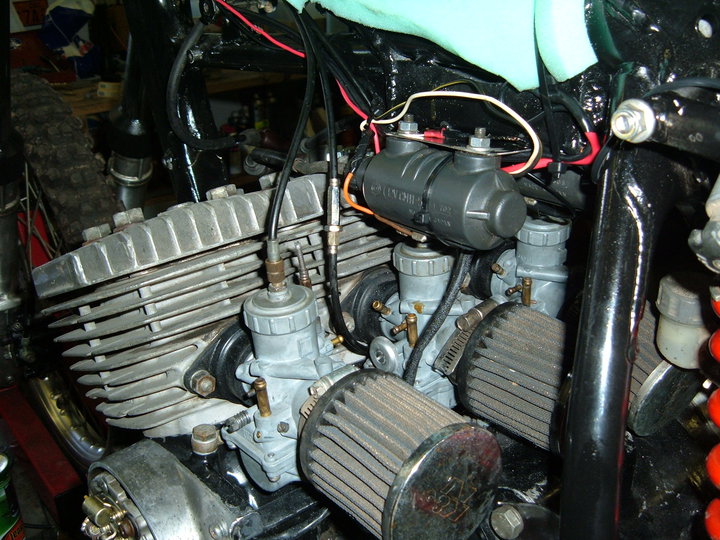 RD 350 coils and new brackets, wiring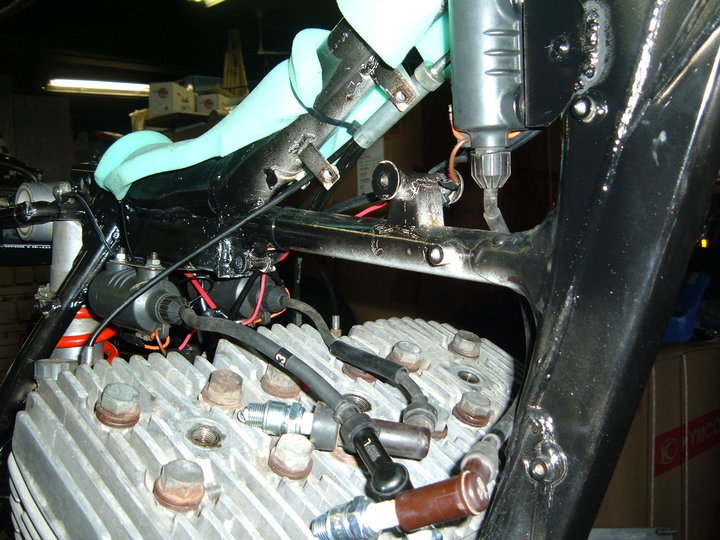 leave room for the pipes!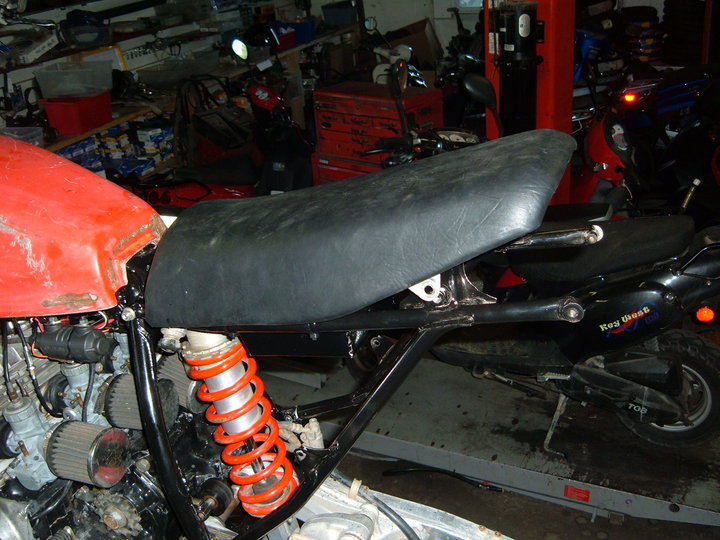 Staple on the seat cover. Genuine Imitation Leather.
First race is coming up..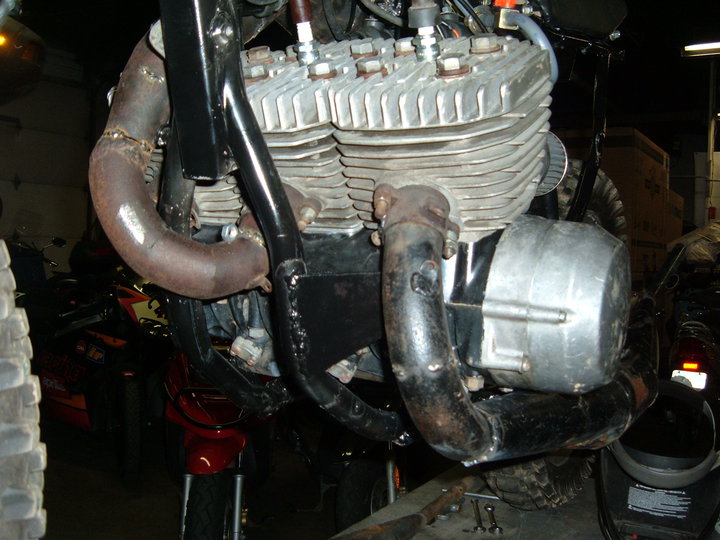 Trying to make three expansion chambers fit where one should be.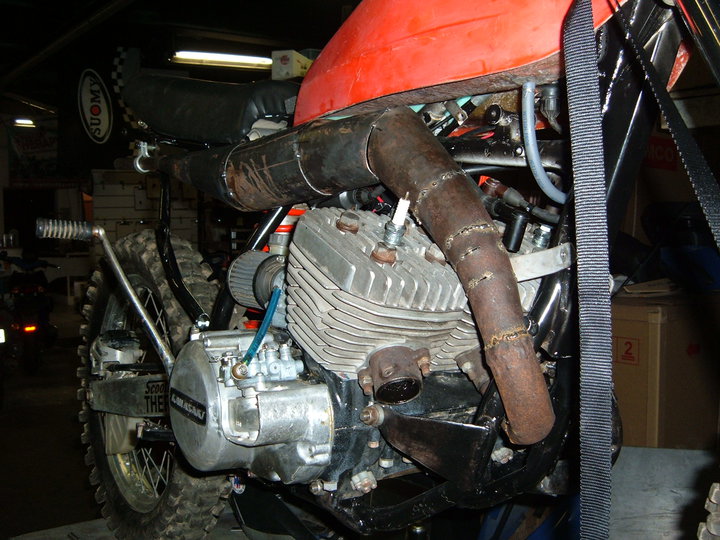 cut/weld/cut/weld repeat.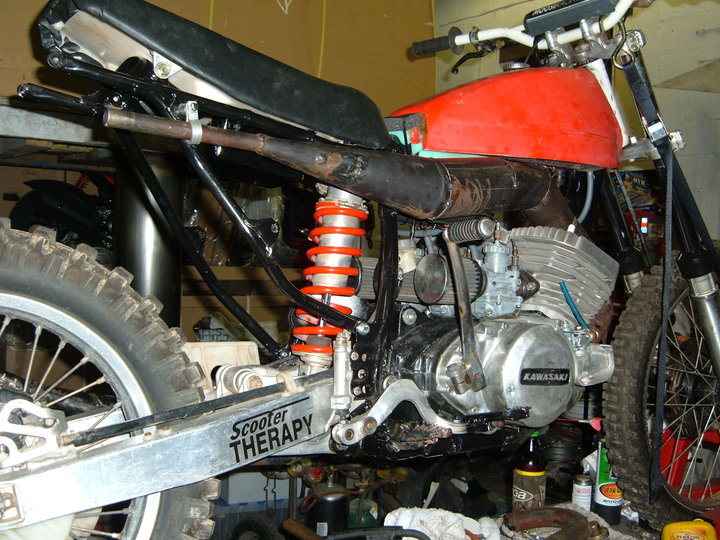 cut/weld. burn arm. repeat several times.
Fuel tank mount. Fiberglass Bultace tank from 70's era with Puch moped fuel cap.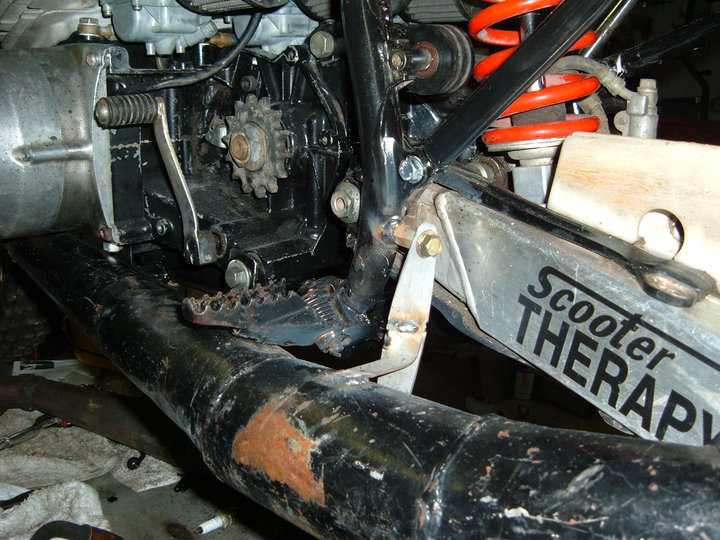 I hate running the pipes low as they seem to attract boulders, but this project has to end someday.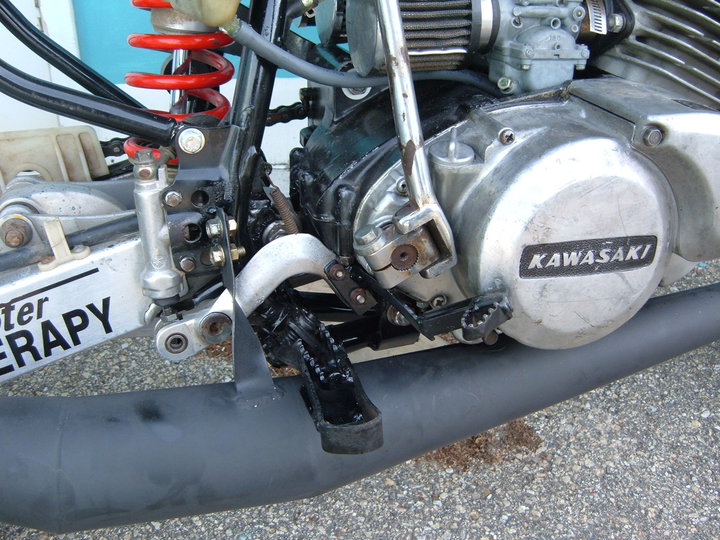 New brake pedal for rear wheel and extended footpeg.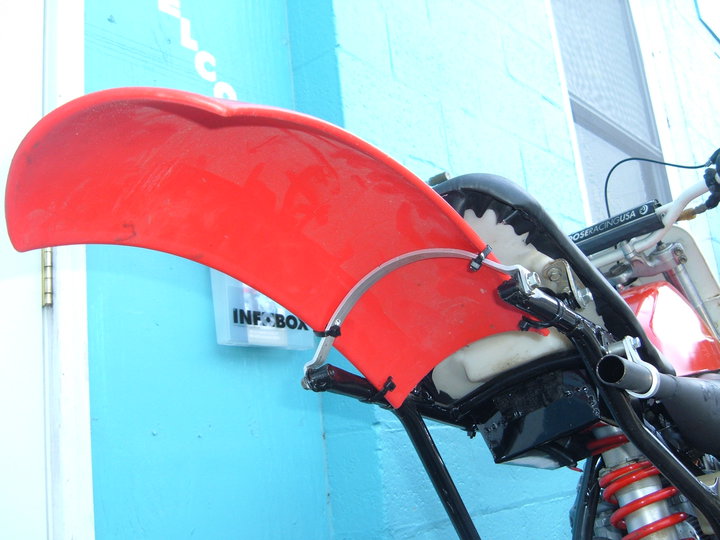 E-Z break rear fender mount for the inevitable loopage.I -never- crash, but just in case.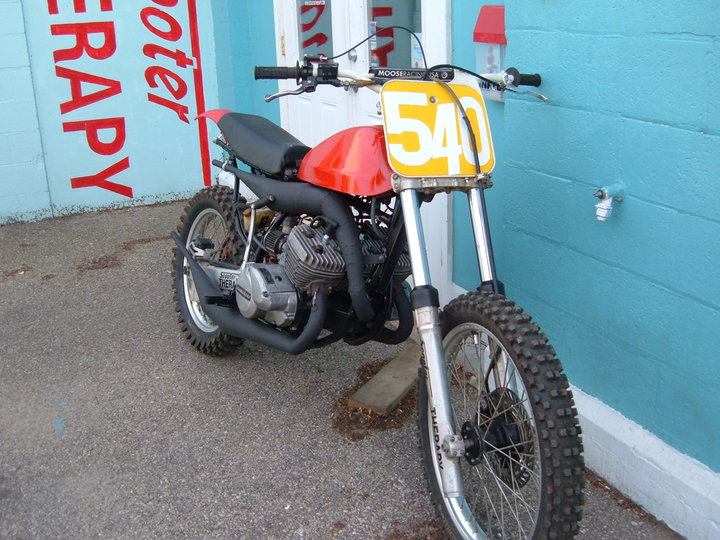 A spritz of paint, and here we are.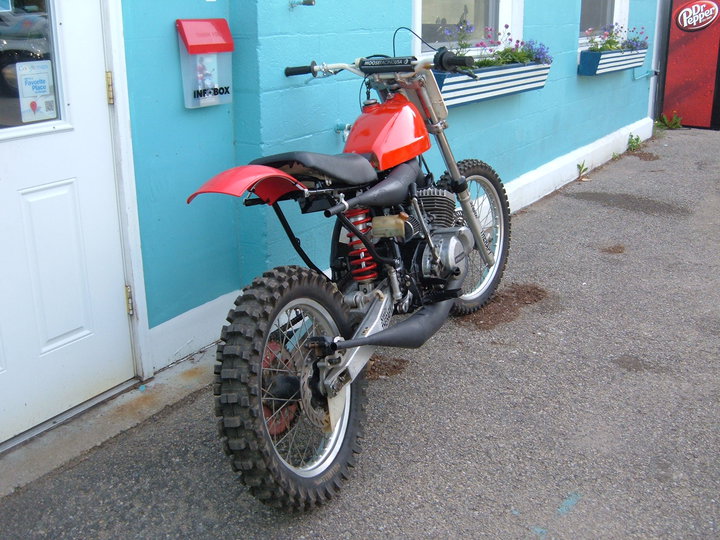 I like it. And it sounds great.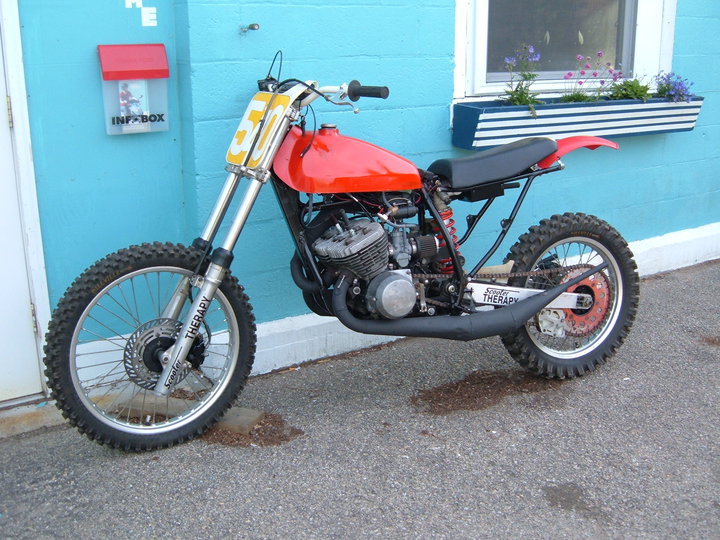 Now to install the hydralic clutch master/slave and grow some balls so I can hold it wide open like in the "old days"
scooter therapy home page
Want to see a video of the first ride?
First time on new bike Soon as it starts to get going, my right wrist chickens out. God I am old.