Home - Scooters - Parts - Helmets - Advice - Order - E-Mail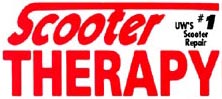 ---
Tires
Scooter Therapy has all types of motorcycle and scooter tires, ATV and dirt - low price and premium quality.
Send us E-mail tell us what you need, we will respond with price and availability FAST.
---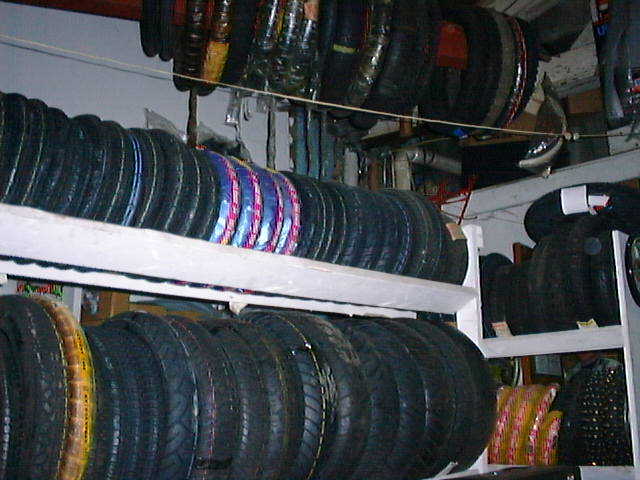 How do I install a tire?
---
Size
2.50x10 - fits models: Honda Spree NQ50,
Honda Elite E SB50P,
Yamaha Razz SH50,
Honda Express NX50 SR
2.75x10 - fits models: Honda Elite LX, SR, SA50
Yamaha Jog, late 80's
Honda NM50AERO
3.00x10 - fits models: Yamaha Jog
2.25-16 - fits models: Tomos Targa
Tomos Targa LX
3.50-10 - fits models: Honda CH80 Elite
Honda NH 80 AERO
130-90-10

fits Zuma

...more Scooter and Moped Tires - 2,4,6 ply rated.

---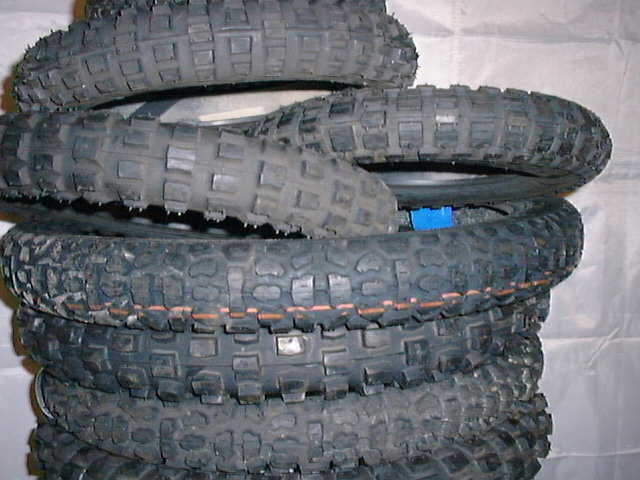 Check out our special deal on 2.50-10 DIRT KNOBS for mopeds and PEE WEE racers.

---